When the call for help comes, Raleigh firefighters are always some of the first to respond.
On Wednesday, Aug. 18, more than a dozen RFD members deployed to western North Carolina. Remnants of Tropical Depression Fred inundated that area with more than nine inches of rain, triggering flooding and landslides.
The firefighters are part of two state-led teams that perform boat and helicopter search and rescue operations. Governor Roy Cooper estimates as many as 30 people could be missing.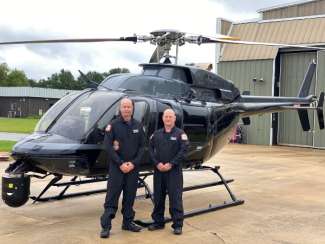 The teams train year round for these types of swift water rescue missions because they know they can get the call for help at any time, from anywhere.
"This is really tough to see," said Captain Wayne Motley.  "It's a mess here. Roads are washed away, buildings are gone. But, this is what we train for and we just hope we can have a positive impact here."