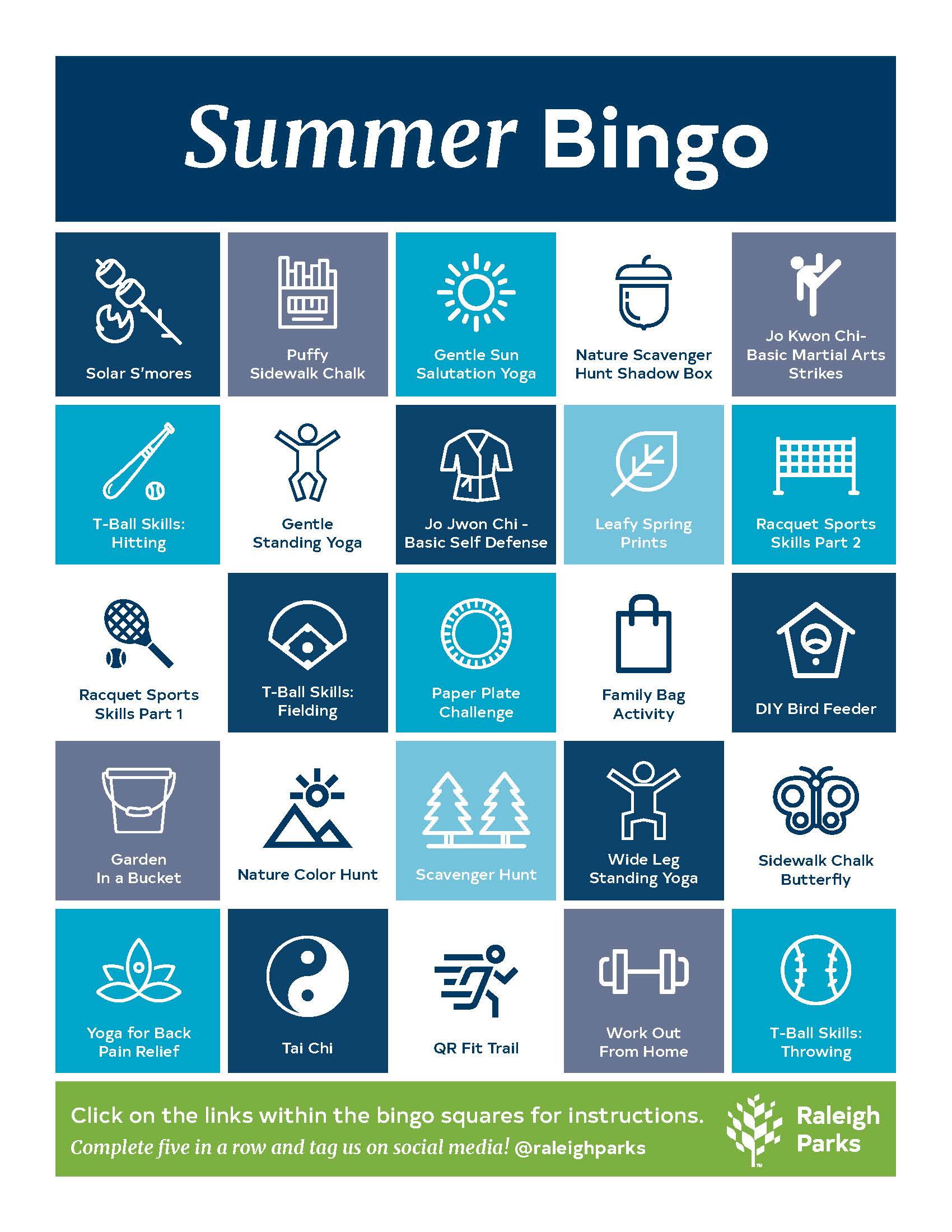 Summer is finally here! Get ready for some fun in the sun with our bingo board of Play Anywhere Raleigh activities. 
Find all of the #PlayAnywhereRaleigh activities to complete your bingo board here! 
Share your completed bingo board and pictures of fun activities with us on social media by tagging us @RaleighParks and using the hashtag #RaleighParksBingo.