Are you ready to help make a difference in your community and in your city? 
Take the lead in your career and prioritize your passion for transportation by joining the Raleigh Department of Transportation job fair!
Come learn about employment opportunities in Field Services. This is a FREE job fair and open to all!
Positions range from entry-level to experienced operators and supervisors. CDL and non-CDL positions available!
We are looking for:
Maintenance Workers
Equipment Operators
Resurfacing Inspectors
Seasonal Leaf Collection Staff (no prior experience required)
Temporary Staff
RDOT Job Fair!
2550 Operations Way, Raleigh 
Friday, September 16 & Saturday, September 17
8am - 4pm, both days
Hiring managers will conduct on-site interviews. Please bring resume, ID and references.
*COVID-19 vaccines are required per City of Raleigh policy.
About Transportation Field Services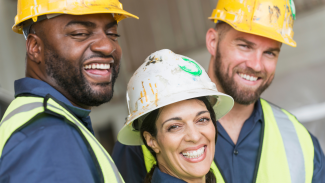 The Transportation Field Services Division provides maintenance for City and State highway and infrastructure systems.  We strive to ensure the safety of the infrastructure system through diligent review and thorough inspections of proposed streets and street improvements as well as cost effective maintenance of existing system components.