Each month will provide a new opportunity to challenge your "social-norms" by exploring people, situations and circumstances that might be different from your own. This virtual book club boasts a variety of popular titles.
Book Scholarships
Need assistance with purchasing an e-book or hard copy of the book? We can help! Contact us at equity@raleighnc.gov.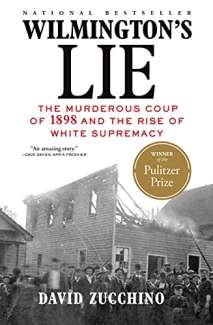 Upcoming Books and Discussion Dates
The Raleigh Department of Equity and Inclusion, in partnership with the Raleigh Human Relations Commission, invites you to participate in the Social Equity Book Club event focused on David Zucchino's book Wilmington's Lie: The Murderous Coup of 1898 and the Rise of White Supremacy and the documentary Wilmington on Fire, directed by Christopher Everett. 
Event Details:
Thursday, March 3
7 - 8 p.m. 
Past Books and Discussion Dates
The Sum of Us: What Racism Costs Everyone and How We Can Prosper Together - January 2022 
How to Be an Antiracist - August 2021 
Racial Segregation in Housing Discussion - May 2021 
Color of Law: Part 2 Discussion - May 2021 
Color of Law: Part 1 Discussion - April 2021 
A Peculiar Kind of Immigrant's Son - November 2020
Real Queer America, LGBT Stories from Red States - October 2020
The New Jim Crow - August 2020
Post Traumatic Slave Syndrome - July 2020
White Fragility: Why It's So Hard For White People To Talk About Racism - July 2020