---
Accessory Dwelling Units
Types of ADUs
Overlay District
General Steps
---
In October 2015, residents of the Mordecai neighborhood presented a Petition of Citizens to the Raleigh City Council requesting that a process be initiated to permit "Accessory Dwelling Units" (ADUs) in the Mordecai Citizens Advisory Council.  The request followed an NCSU student project exploring ADU opportunities in the neighborhood. 
Standards for their approval were considered in 2011, with additional possible refinements discussed in 2013.
City Council has referred the new Mordecai request to city staff for study. Staff analysis explored multi-unit/single site options currently permitted by code (e.g., duplexes, apartment buildings, cottage court), plus potential new options which allow ADUs under specified circumstances like Overlay Districts.
To gauge interest and perspectives regarding ADUs within the Mordecai study area, a survey of property owners in the neighborhood was conducted in July 2016.
On February 19, 2019, City Council adopted the ordinance to create ADU overlay districts, which will take effect May 20, 2019. On February 19, staff was requested to provide informational material about ADUs for use at public meetings.
Accessory Dwelling Units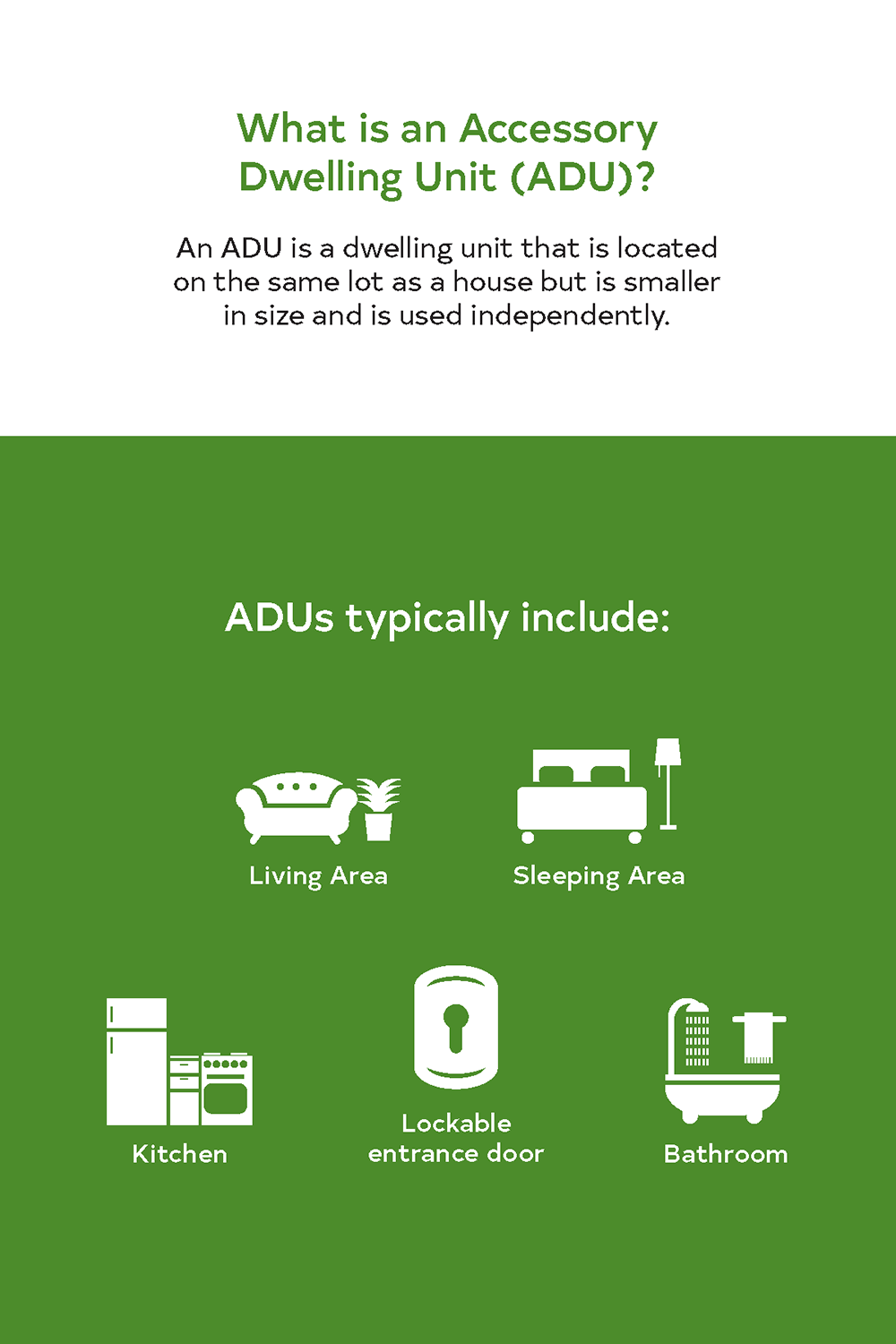 How many ADUs can I have on my property?
There can be one ADU per single lot.
What can I do in my ADU?
You may live in or rent out your ADU. You may—in certain circumstances—work from it, but you may not use it as overnight lodging (e.g., Airbnb).
How many people can live in an ADU?
Two adults. No limit on minors.
Types of ADUs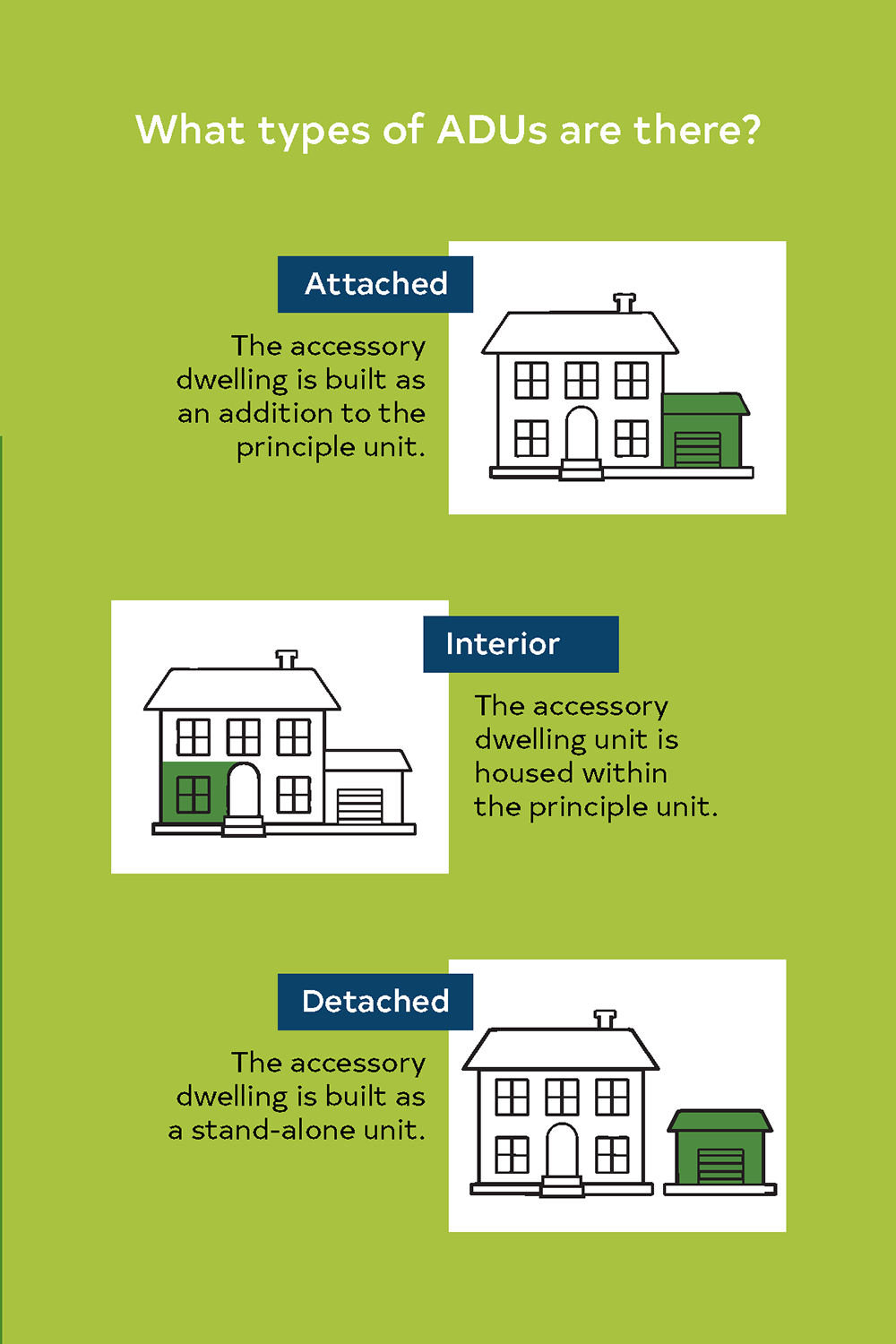 Can an ADU be attached to or within the structure of my current home (e.g., basement)?
Yes, as long as the primary structure is a single-family home; it is not permitted in a duplex.
Are there size restrictions?
Yes. See the accessory structures section in the UDO (http://bit.ly/RaleighUDO).
Can an ADU be on wheels?
No. It must have a foundation.
Overlay District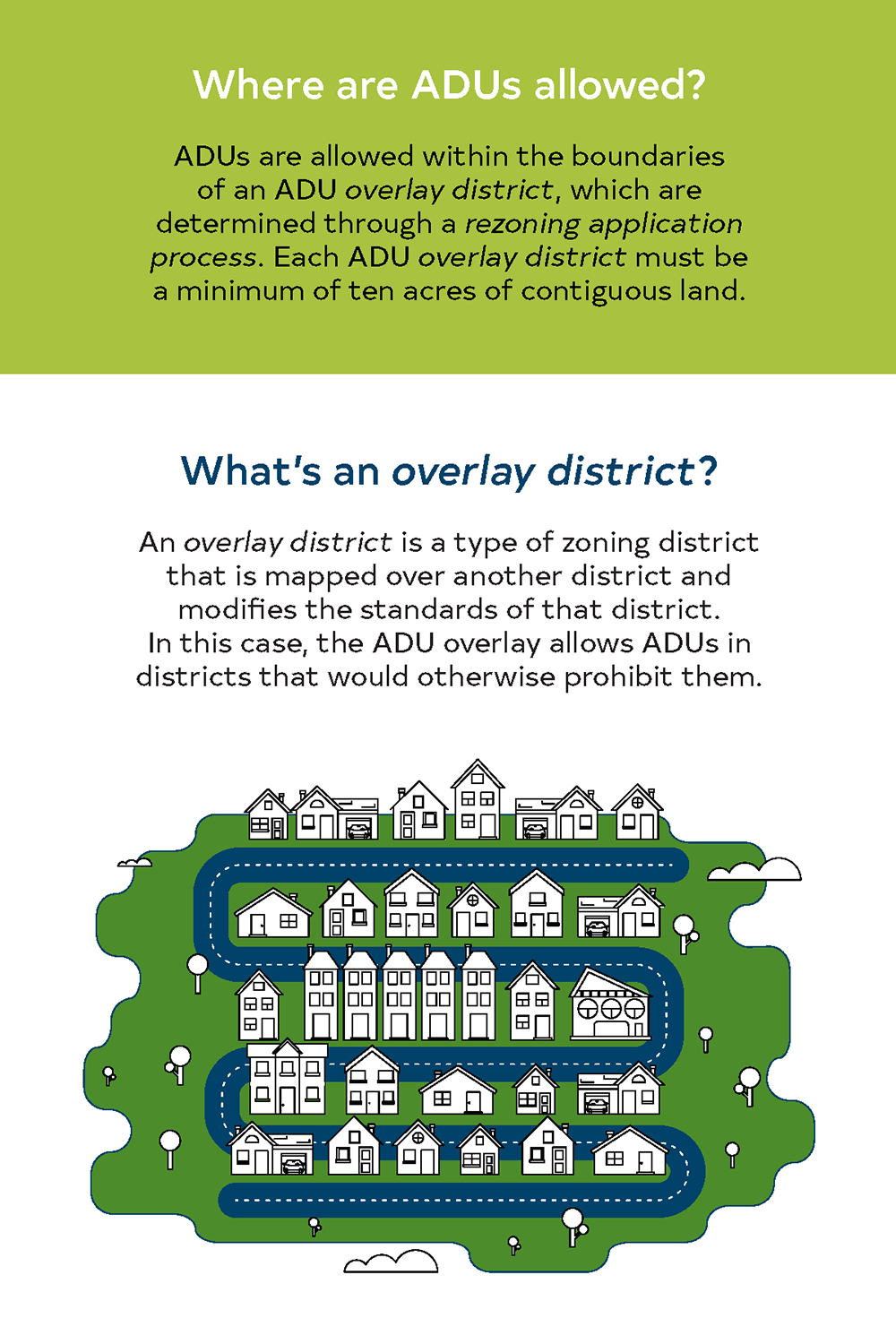 How much does an ADU cost?
Fees associated with ADUs include the rezoning application process, permitting, and construction costs. Consult a building professional for an estimate.
General Steps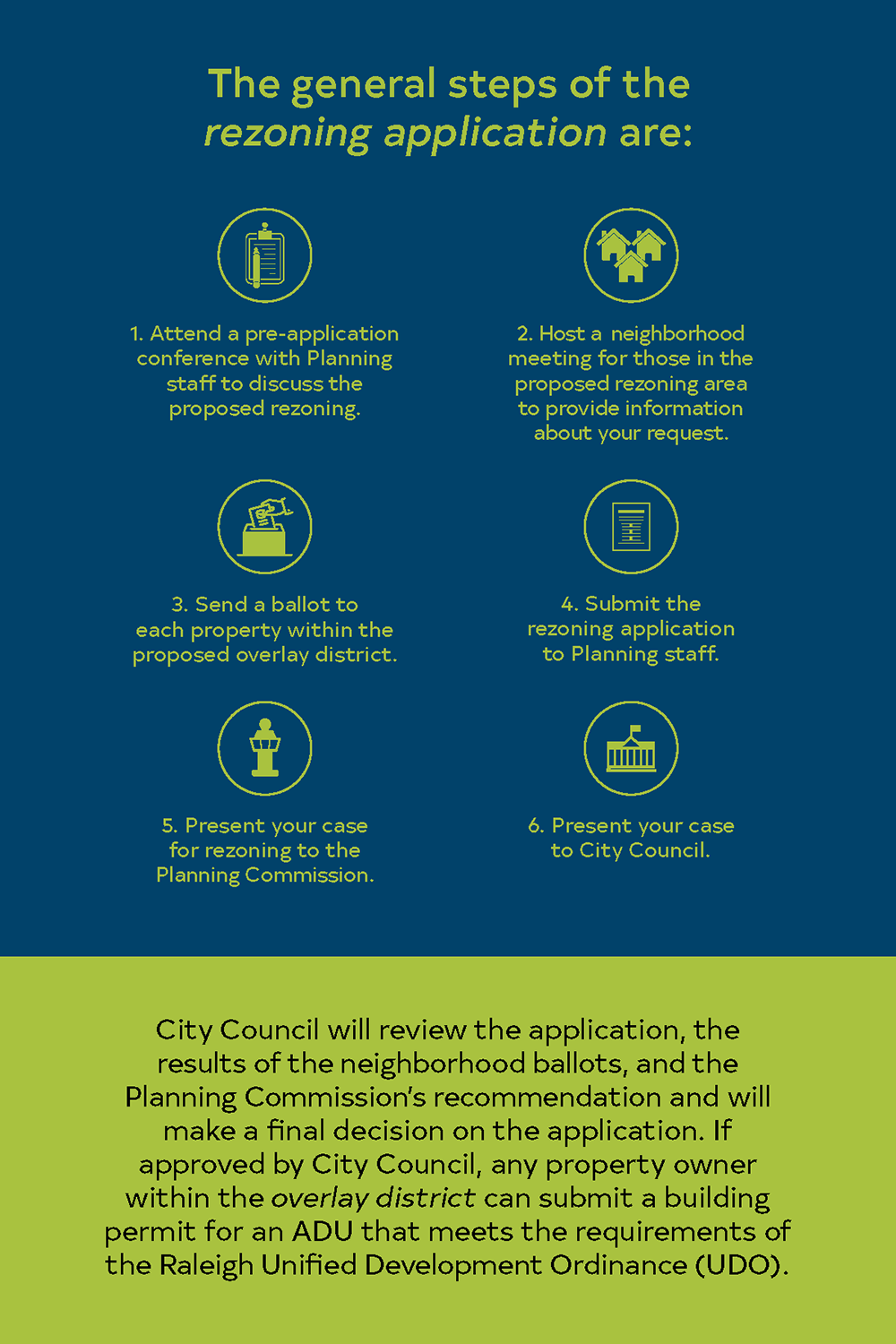 Is a building permit required for an ADU?
Yes. This permit is available through Development Services.
Do ADUs require utility connections?
Yes, and they can be metered separately from the house.
Do I need to provide additional parking for an ADU on my property?
Yes. One additional off-street parking spot is required.