---
Topic
Speakers
Watch the Event
---
Topic
Discover how one artist draws inspiration from research in physics, philosophy, psychology, sound, astronomy, myth, magic and poetry.
The event was in partnership with the Science Cafe series at the NC Museum of Natural Sciences.
To develop a complete mind: Study the science of art; Study the art of science. Learn how to see. Realize that everything connects to everything else. - Leonardo da Vinci
Speakers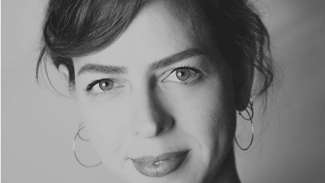 On June 25, 2020, guest speaker and local artist Alyssa Miserendino explored and answered questions about:
What can result from projects and partnerships among seemingly different fields; and,
How art exploration through science and technology ignites transformation and imagination.
The Raleigh Arts Office also talked about the importance of cross-collaboration in public art within our community. 
Watch the Event
Did you miss the event? Watch a recording of the live stream from the NC Museum of Natural Sciences.
Use headphones to experience 3D sound recordings.