---
Artwork Statement
About the Artist
---
Artwork Statement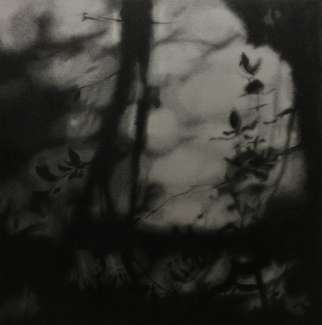 I am a still-life painter—my work is overtly concerned with composition. Within the picture, the objects function primarily as shapes of varying color, texture, value. I am attracted to my subjects sometimes because of their form and others because of their symbolic potential or personal significance. The collection of objects in my studio is kept in a shifting tableau that generates a dialogue between me, the objects, and the pictures—and so, my subjects have as much impact on me as I do upon them. Each picture is intended to operate independently but can also be understood as part of a larger and open-ended whole. Although design is an important concern, I also try to create a convincing illusion of form, space, and light. In part, I work in this way because it provides me with an evolving investigation, but primarily because I have faith in it. The content of my pictures is often meant to imply meaning—but is not meant to project a particular meaning. Extracting a message is the prerogative of the viewer.
About the Artist
Janet Link was born in Iowa in 1962, Janet Link was reared in Raleigh, North Carolina. Her father was an engineer and musician, and her mother is a librarian and seamstress. In 1988 she went to Paris to study drawing and painting with Ben Long and the following year received a BA in Studio Art from Meredith College in Raleigh. During the twelve years between undergraduate and graduate school, she established studios in Raleigh and Oriental, NC.
In 2004 she completed an MFA in Painting and Drawing from Louisiana State University, Baton Rouge where she studied with Michael Crespo. Link has a national exhibition record including shows in North Carolina, Louisiana, Kentucky, Tennessee, and Ontario. She has taught at LSU, Centre College, and Penland School of Crafts.
Link is a painter and draughtsman—her subjects are primarily still life and portraiture in the realist tradition and are overtly concerned with composition. She works in a little barn in her backyard and is currently a member of the adjunct faculty at Meredith College.